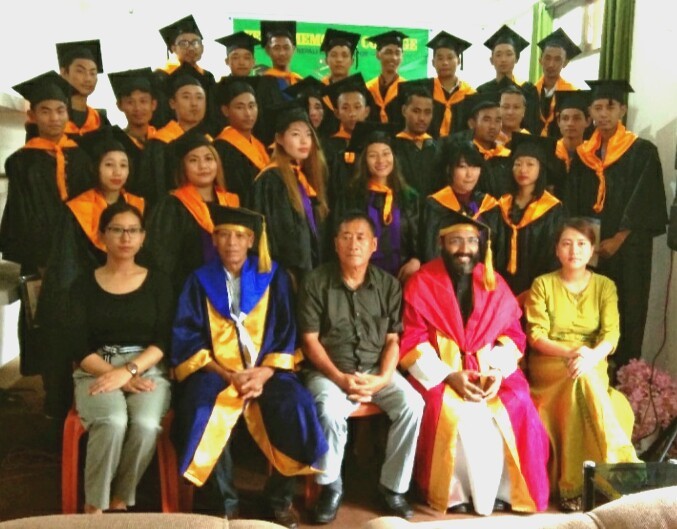 Promoted and sponsored by Yemhi Educational and Welfare Society
Yemhi Memorial College (YMC) is promoted and sponsored by Yemhi Educational and Welfare Society. The nomenclature of the college," Yemhi" is dedicated in honour of Revered Yemhi who was ordained the first "Reverend" among the Sumi Christian Missionaries 1920s and 1930s. The college is a tribute to his untiring efforts in propagating the Gospel of Christ to fellow Sumi Community and to others elsewhere.
YMC is a secular college offering undergraduate degree programmes in Arts and Commerce, which is affiliated to Nagaland University. The college is established with a vision to strengthen inclusive social growth and development through quality education. YMC will strive to impact education in various fields in Science, Information Technology, Engineering and other professional courses in due course of time.
Since the establishment of YMC in 2013, the College has received favourable response from students across the state. YMC is functioning with qualified and full strength of teaching staff. Having successfully completed four academic semesters, the college is once again ready to welcome new students into its academic fold, while the college continuously endeavours to improve in all aspects.
education | personal development | educated person